If you ever scratched your head over ZimaBoard vs. Raspberry Pi Single Board Computer (SBC), you're in the right place.
With the rise in artificial intelligence and the Internet of Things (IoT), it makes sense to need clarification.
Many SBCs have penetrated the market, each promising to be the best.
After a closer look at ZimaBoard and Raspberry Pi, we noticed some differences that will help you make decisions quickly.
Table of Contents
What is ZimaBoard?
ZimaBoard is a Single Board Computer designed to work as a complete server platform that provides advanced networking and computing capabilities.
Unlike regular SBCs primarily designed for DIY projects and prototyping, ZimaBoard features hardware for enterprise-level applications.
It's a popular choice for edge computing, data center computing, cloud computing, and AI/ML applications.
ZimaBoard performs other basic computing tasks, including IoTs, streaming, and Virtual Private Networking.
Board Specifications
There are three popular ZimaBoard models: ZimaBoard 832, ZimaBoard 432, and ZimaBoard 216.
These devices differ primarily in processor type, base frequency, clock speed, and storage capabilities.
They also share numerous other remaining features, which we'll cover when comparing ZimaBoard vs. Raspberry Pi.
Processor and Base Frequency
ZimaBoard 832: Intel Celeron N3450 quadcore processor capped at 1.1GHz and 2.4 GHz burst
ZimaBoard 432: Intel Celeron N3450 quadcore processor capped at 1.1 GHz base and 2.4 GHz burst
ZimaBoard 216: Intel Celeron N3350 dual-core processor operating at 1.1 GHz base and 2.4 GHz burst
Storage
ZimaBoard 832: 8GB LPDDR4 with 32 GB onboard eMMC 5.1 support
ZimaBoard 432: 4GB LPDDR4 with 32 GB onboard eMMC 5.1 support
ZimaBoard 216: 2GB LPDDR4 with 16 GB onboard eMMC 5.1 support
The data shows that ZimaBoard 832 is the most powerful of all three versions regarding processing speed and storage.
This machine is a separate 4K display media server or 4T charge cloud server.
It allows users to create a complete with a secure VPN and standard interface for storing and processing data at remarkably high speed.
ZimaBoard vs. Raspberry Pi: The Comparison
After knowing what ZimaBoard is, we will compare these two devices, especially ZimaBoard vs. Raspberry Pi 4.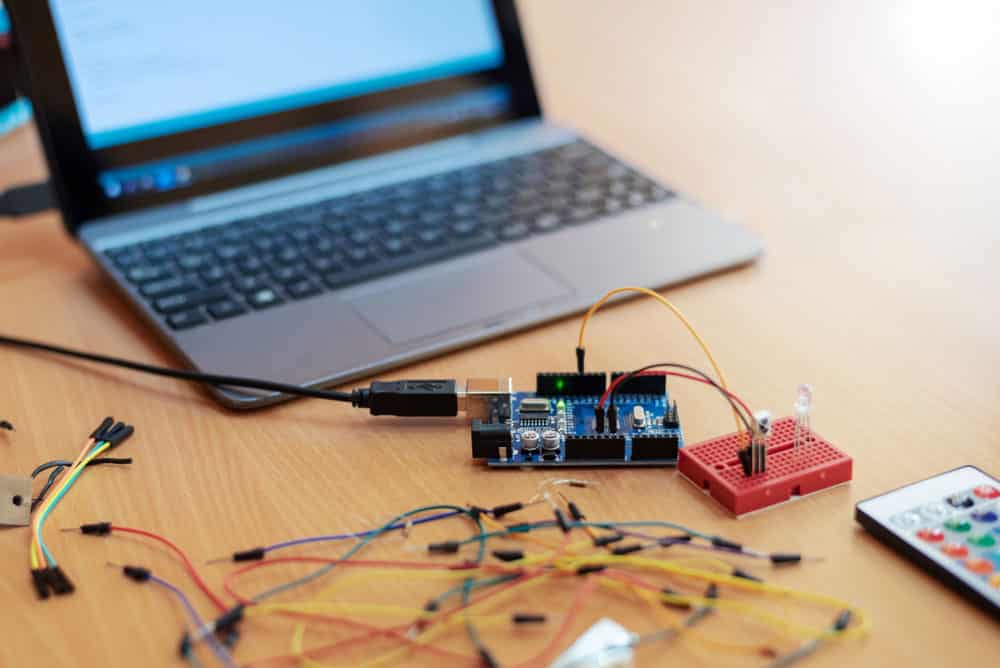 Raspberry Pi project
Processing Speed
ZimaBoard has an Intel Celeron processor with a maximum turbo frequency of up to 1.8 GHz.
Additionally, ZimaBoard 832 and ZimaBoard 432 are all quad-core processors with hyperthreading capability.
They allow users to process up to eight threads simultaneously.
The latest Raspberry Pi model (Raspberry Pi 4 B) runs on Broadcom BCM2711 with a quadcore Cortex-A72 ARM and 64-bit SoC.
They can achieve a maximum turbo frequency of 1.5 GHz, which falls short of what ZimaBoard offers by 0.3 GHz.
Each core in Raspberry Pi 4 also supports only one thread since they lack Simultaneous Multithreading hardware.
This means a single device supports 4 threads, but you can only run a single thread simultaneously.
Software Support
Zimaboard is an x86 SBC bundled with CasaOS, a Home Cloud OS designed by ZimaBoard's manufacturer company, Icewhale.
This web management layer is patched over Debian to allow users to install almost everything.
CasaOS is open-source and fully compatible with other distributions like CentOS, Raspberry Pi OS, and Ubuntu.
Although CasaOS is still in its late stage of development, it has proven to be secure and stable. It supports numerous software packages, including OpenCV, TensorFlow, and ROS, making it suitable for AI applications and Robotics.
Raspberry Pi has a customized version of Debian Linux called Raspberia Pi OS as its base software.
The SBC has numerous pre-installed packages, including Python IDLE, VLC, Wolfram Mathematica, and Chromium web browser.
Raspberry Pi also supports all Linux distributions, alongside other operating systems like Android and Chrome OS.
That said, Raspberry pi and ZimaBoard offer their users a wide range of resources a click away.
However, we notice that Raspberry Pi has a more extensive line of software products save for its long presence in the market and supportive community.
Storage and Expandability
ZimaBoard line of products has three memory options: 2GB, 4GB, and 8GB, which is the same as Raspberry Pis.
ZimaBoard supports up to 32G and comes with onboard eMMC, allowing you to increase storage to 2 SATA 6.0 Gb/s ports.
Raspberry Pi lacks onboard storage but comes with a high-capacity microSD card. It offers a 40-pin GPIO header that allows users to expand the SBC's storage using HATs and third-party expansion boards.
Overall, the choice between Zimaboard and Raspberry pi boils down to your specific application or the project's needs.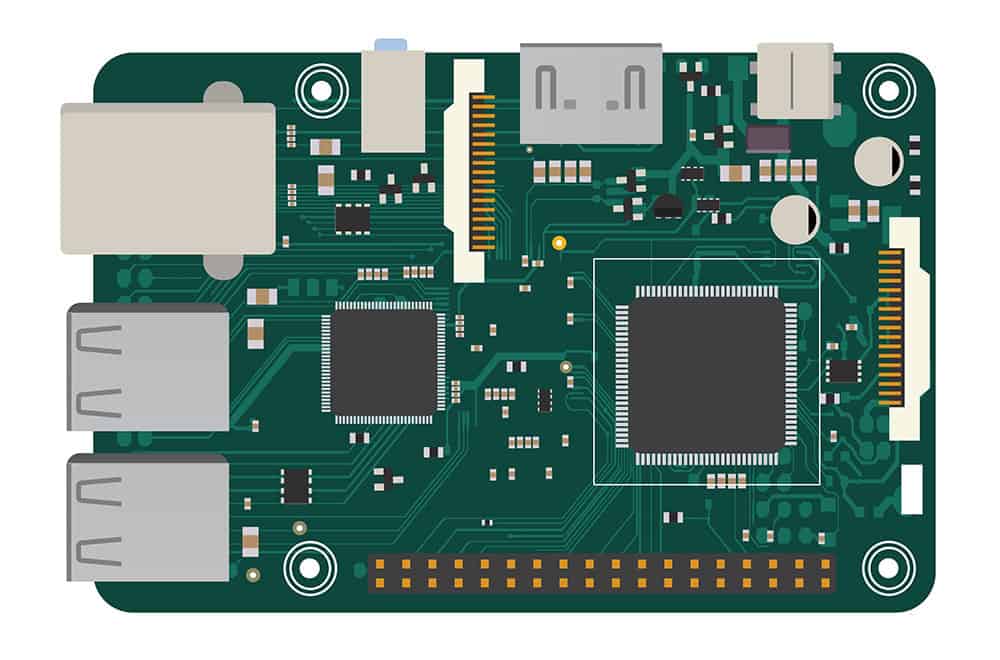 Top view of Raspberry board and the components
A Guide to ZimaBoard vs. Raspberry Pi: FAQ
Is ZimaBoard Worth It?
ZimaBoard is worth your penny if you want an SBC for a specific use case.
You can use it as a firewall appliance, media server, or wardriving.
What are Alternatives to ZimaBoard?
Octohost and Raspberry Pi are the best alternatives to ZimaBoard.
Unlike ZimaBoard, which is niche-specific, these two lines of products perform a wide range of tasks while remaining equally powerful.
What can you Do with a ZimaBoard?
ZimaBoard is a hybrid of SBC and SBS with the remarkable compatibility of the x86 chipset.
This makes it suitable for use as a hardware router. You can also shoehorn it for a smart home as a media server, personal NAS, or IoT.
Does ZimaBoard have WiFi?
ZimaBoard has an onboard PCIe x4 interface that allows users to integrate several accessories, including a WIFI dongle.
You only need to insert the dongle into its USB port to access instant and uninterrupted WiFi.
So, Which is the best: ZimaBoard or Raspberry Pi?
The tussle between ZimaBoard vs. Raspberry Pi boils down to your specific needs.
If you're looking for a multi-purpose SBC for running basic and middle-level computing operations, Raspberry Pi comes in handy.
But if you're looking for an SBC for a specific case scenario, go for ZimaBoard.