Odroid C2 vs. Raspberry Pi are both early entrants into the SBC field. These boards offer great processing power and space-saving.
Additionally, they have an excellent price tag allowing you to run both of them for different projects.
Let's compare the Odroid C2 vs. Raspberry Pi and upgraded Raspberry Pi versions, Raspberry Pi 3 and Raspberry Pi 4.
We'll check out processors, graphic handling, storage, RAM, and more intricate details.
But first, a quick brief.
Table of Contents
What is Odroid C2?
Odroid concept
Odroid is a family of single-board computers.
The C2 is a 2016 release from Hardkernel. Odroid C2 stands out as a powerful 64-bit Quad-core SBC, capable of complex tasks, including gaming hardware, prototyping, and software development.
It comes with the Linux-based Ubuntu OS, making it a prime candidate for use cases such as a home media center and office work. It's also applicable to wearable tech.
How does it compare to the arguably more popular Raspberry Pi?
Odroid C2 vs. Raspberry Pi Comparison
Processor
The Odroid C2 runs on an ARMv8 64-bit architecture 1.5GHz Quad-core Cortex A53 Amlogic S905 CPU.
Comparatively, the Raspberry Pi runs on 700MHz Broadcom BCM2835 CPU.
Unlike the 64-bit capable Odroid C2, the Raspberry Pi is an older model that relies on 32-bit armhf and arm6hf architecture.
Graphics Processor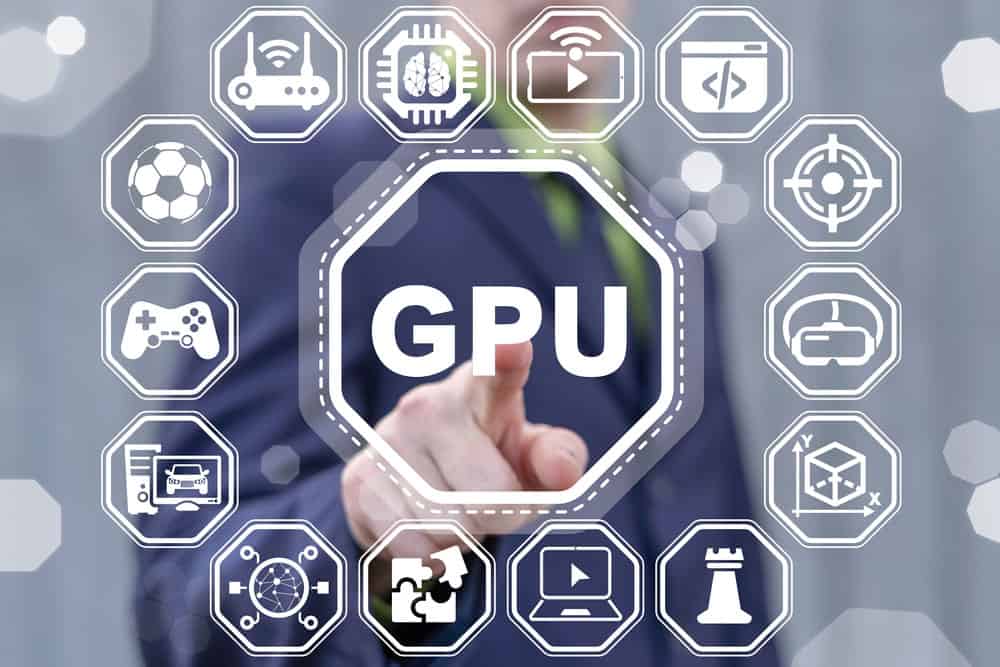 GPU improves Odroid C2 performance in various applications
A powerful 750MHz Mali-450 MP3 GPU powers the Odroid C2. Two vertex shaders complement the GPU, making it a mini beast to boost graphical performance.
On the other hand, the Raspberry Pi GPU is a 250MHz Broadcom VideoCore IV, prominent in mobile tech.
RAM
The Odroid C2 outpowers the Raspberry Pi on RAM with its 2GB DDR3 SDRAM.
Raspberry Pi is equipped with a 512MB LPDDR2 SDRAM. However, you can opt for a more efficient 1GB RAM for better performance.
Storage
One of Odroid C2's strong points is its onboard eMMC5.0 flash storage with an HS400 interface. The embedded eMMC5.0 storage boosts speed and capacity in small file management.
It also has an SDR50 microSD card that transfers files at 50MBps.
Conversely, the Raspberry Pi comes packed with a MicroSD card slot. It doesn't have onboard storage. However, it supports SD cards up to 512GB, unlike the Odroid C2's limitation of 128 GB.
Power Requirement & Management
The Odroid C2 is an efficient power saver. Its 5V 2A input uses 0.84A while connected to WiFi without overclocking, and 0.9A overclocked while on WiFi.
When it isn't connected to WiFi, it uses 0.76A with no overclocking and 0.82A overclocked. In its idle state, it only uses 0.38A overclocked and 0.32A with no WiFi connection and no overclocking.
The Raspberry Pi has a 5V/2.5A Direct Current input. It consumes less power than the Odroid C2 at about 2.5W and 1.4 W in an idle state.
Both boards have different power connectors. The Odroid connects to a power source using a barrel connector, while the Raspberry Pi uses a micro USB or USB-C connector.
Temperature Management
Heatsinks allow users to run powerful apps.
The Odroid C2's high processing power justifies its having an inbuilt heatsink. Unlike the C2, Raspberry Pi doesn't come with a heatsink. You can connect an external one, though.
Operating System Compatibility
Odroid C2 shines in OS compatibility. It can run multiple OS systems, including.
However, the primary ones are Ubuntu and Android 5.1. One of Odroid C2's most exciting operating systems is OpenELEC, a quick-boot Linux distro for media applications and retro gaming.
On the other hand, Raspberry Pi comes with its proprietary Raspbian, also a Linux-based OS. Like Odroid C2, it can also run on other OS such as Ubuntu and RetroPi.
However, do you know you can run specific operating systems for Raspberry Pi depending on the use case?
Check this out.
| | |
| --- | --- |
| OS | Use |
| Lightweight LXDE-based Pixel | Desktop computer |
| DietPi | Server |
| Batocera | Gaming |
| LibreElec(formerly OpenELEC), OSMC | Media |
| Kali Linux | Penetration testing |
Here are more Odroid C2 vs. Raspberry Pi comparison metrics that can influence your pick.
| | | |
| --- | --- | --- |
| SPEC | Odroid C2 | Raspberry Pi |
| Audio/Video output | 3.5mm audio, HDMI audio /HDMI 2.0 with 4K capability video | 3.5mm audio jack/ HDMI |
| Wireless connectivity | Supports 802.11b/g/n with a 300-meter max reach via USB dongle.Bluetooth 4.0 with a 100-meter range | No Wi-fi. WiFi adapter capability |
| GPIO pins/Connections | 40 GPIOs + 7pin I2S, UART, IR receiver, I²C, ADC | 26 pins |
| Ethernet | 10/100/1000 Mb/s | 10/100 Mb/s |
| USB connection | 1 USB 2.0 Host x 4x USB | 4x USB 2.0 |
| Weight/ Size dimensions | 40 grams, 85 × 56 mm | 45 grams, 85 × 56 mm |
| Price | $45-$60(depending on availability) | $35 |
The Odroid C2 edges out the Raspberry Pi almost across every metric. Upgrading from the base models of the Raspberry Pi to Raspberry Pi 3 and Raspberry Pi 4 is a great start to level the playing field.
Let's compare Odroid C2 vs. Raspberry Pi 3 and Odroid C2 vs. Raspberry Pi 4.
| | | | |
| --- | --- | --- | --- |
| SPEC | Odroid C2 | Raspberry Pi 3 | Raspberry Pi 4 |
| Processor | Amlogic 905 Quad-core Cortex A53 with 1.5GHz frequency | Broadcom BCM2837B0 Quad-core ARM Cortex A53 with 1.2GHz frequency | Broadcom BCM2711A1 Quad-core ARM cortex A72 with 1.5 GHz frequency |
| Graphics unit/ Clock Speed in MHz | 750MHz Mali-450 MP3 GPU/ 750 | Broadcom VideoCore VI/ 400 | Broadcom VideoCore VI/ 500 |
| RAM | 2GB DDR3 SDRAM | 1GB LPDDR2 SDRAM | 4GB LPDDR4 RAM(Options for 2GB and 8GB) |
| Video Resolution | 4K at 60Hz | 1080P | 4K |
| HDMI connectivity | HDMI 2.0a | 2x Micro HDMI | 2x Micro HDMI |
| USB ports | 4x USB2.0 | 4x USB 2.0 | 2x USB 3.0, 2x USB 2.0 |
| Ethernet | 10/100/1000 Mbps | 10/100/ Mbps | 10/100/1000 Mbps |
| WiFi | 802.11 b/g/n capable via USB dongle or WiFi module | 802.11 b/g/n/ac capable | 802.11 b/g/n/ac capable |
| Bluetooth | 4.0 | 4.1 | 5.0 |
The Raspberry Pi 3's technical specifications bring it close to a worthy Odroid C2 replacement.
Still, the Odroid C2 manages to edge it out in processor power. Your best bet would be the Raspberry Pi 4.
You'd have to pay more for a Raspberry Pi 4 to get the superior SBC. You'd pay about $35 for a 2GB Raspberry Pi 4 model.
You can expect to pay the same amount for Raspberry Pi and Raspberry Pi 3.
However, the Odroid C2, while currently discontinued, still fetches about $46 compared to the 8GB Raspberry Pi 4's $55-$80 range.
Odroid C2 vs. Raspberry Pi: Which is Better?
Technically, Odroid C2 is miles ahead of the old model Raspberry Pi.
It offers more processing power, better graphical output handling, and better wireless connectivity.
However, Raspberry Pi has a thriving community forged over the years.
Pick between the two based on the use case.
Odroid C2 Applications
Indoor home media center: The Odroid C2's 4K resolution support and powerful GPU make accessing and viewing high-definition media easy.
Connect it to a TV or monitor and apply apps like Kodi or Plex.
Smart home system management: Given its modest cost and wireless capability, the Odroid C2 is great for home security systems such as motion sensors and cameras.
The C2 has the perfect RAM requirement for home automation software like OpenHAB.
Network-attached Storage: Use the Odroid C2 and Linux-based software such as OpenMediaVault to allow multiple users in a LAN to access files simultaneously.
Raspberry Pi Applications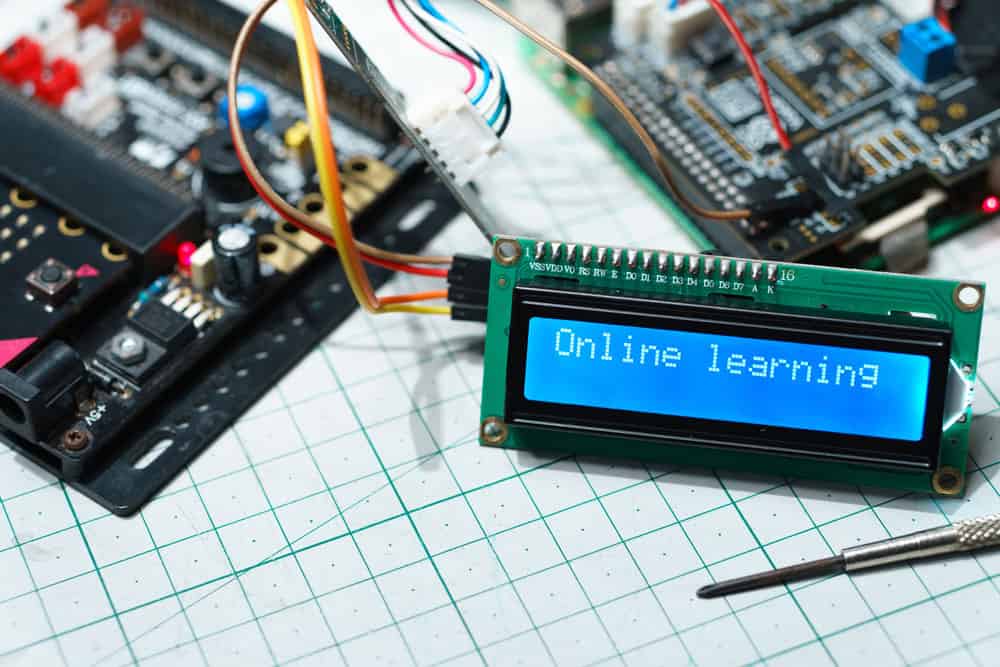 Use Raspberry Pi to learn to program
While it's not as high-powered as the Odroid, the Raspberry Pi has been central to fun learning projects.
Other applications include retro gaming through software such as Lakka and projects like robotics, LED displays, and controllers.
Final Thoughts
Odroid C2 vs. Raspberry Pi are differently powered. While you can pick the Odroid C2 for its above-average specs, you can use both simultaneously for different projects.
Use the RPi for tinkering and learning, and use the Odroid C2 for more intense projects that need more power.